Project Pearls Brain Booster
January 20, 2018 | Saturday
Helping Land, Tondo, Manila
Let's go festive for this day's Brain Booster Activity!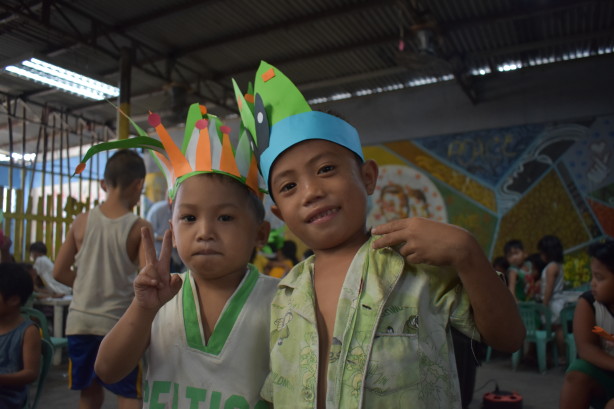 Aside from inspiring creativity, our program aims to give kids a deeper appreciation of Filipino Culture. Different festivals all over the country are colorful, joyous and being celebrated by everyone. Festivals include costumes, street dances, parades, processions, and even demonstration of historical traditions and legends. Neighborhood get-togethers with a lot of specialty food is also on the list.
Despite the different circumstances or even economic and personal crisis every Filipino is going through, festivals will always be in the line for celebration.
And for this week, we want the kids to know more about this Philippine culture that we are truly rich and proud of.
The day started with more than 200 kids having their breakfast and probably the only decent meal they can have in a day.
And then one of our volunteers, Steven, entertained the kids by singing two original Filipino music even though he came from a foreign land. He can sing fluently using the Filipino language! Thank you so much for amusing us, Steven especially the young ones!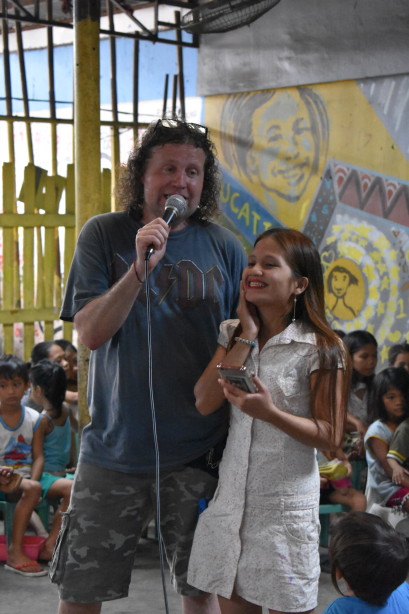 And then Brain Booster Time!
After a short film about Sinulog, kids were taught how to create headdresses made of colored papers.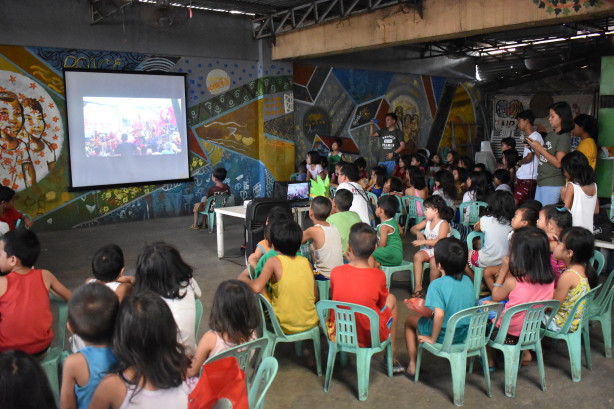 This is in line with the celebration of Sinulog Festival every January. Sinulog Festival is one of the most colorful and most popular festivals in the Philippines.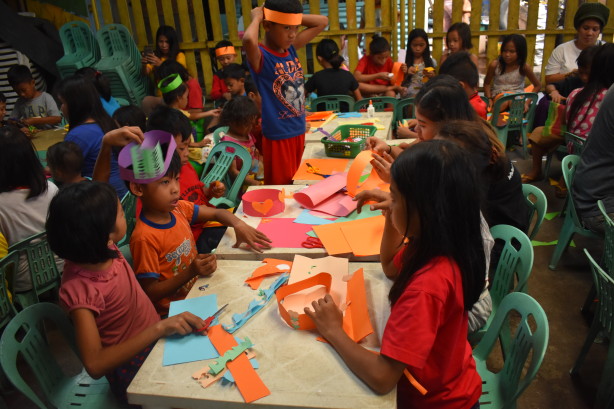 An hour inside our courtyard filled with busy kids creating unique headdresses out of colored papers, cutting it into different sizes and shapes.
Another fun activity to boost kids' creativity!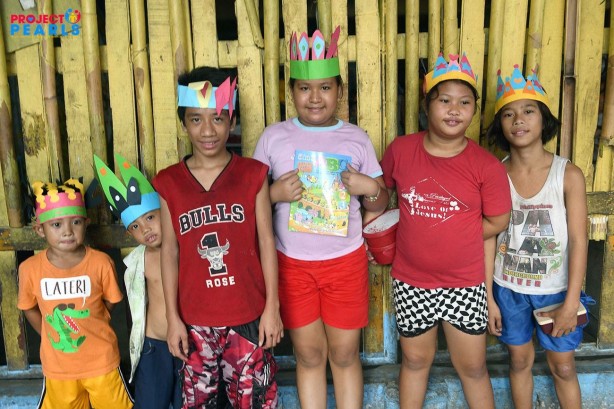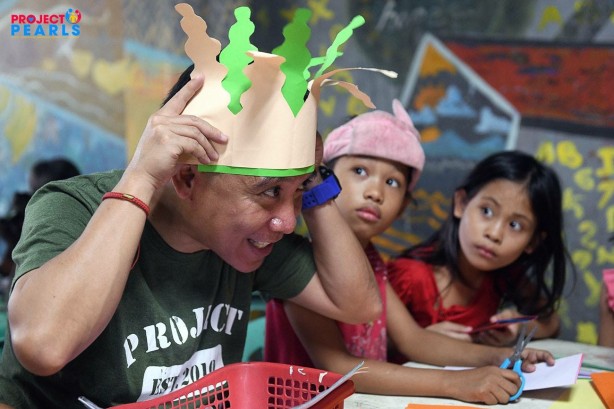 Thank you to all the volunteers who's been with us this Saturday morning! Thank you so much for all your help and see you next week for another day of new learnings, uniqueness and fun!