Melissa Villa, founder of Project Pearls advises people to "find what moves your heart" when giving back. Read Melissa's story and learn how she volunteers up to 15 hours a day to communities in this week's #WomenWhoGive:http://ow.ly/6CvM30bBeBX
Melissa Villa is the Founder & Executive Director, Project PEARLS.  Project PEARLS is a 501c3 non-profit organization based in California with a mission of helping the poorest children in the Philippines through education, nutrition, healthcare, and empowerment.  Read the full interview below to learn more about what inspires Melissa to give.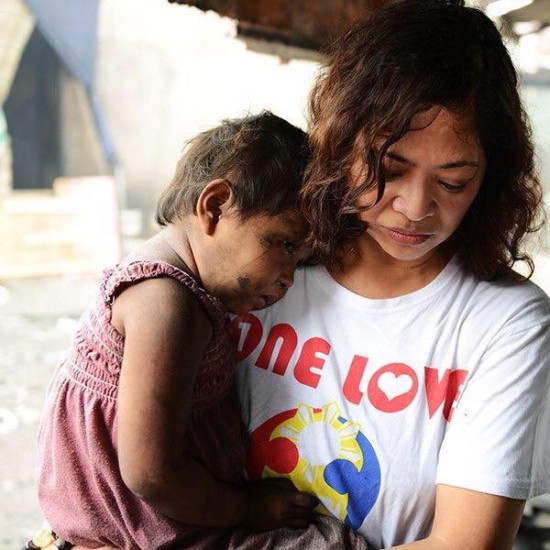 Q1: How do you give back?
As an unpaid staff, I give back by volunteering at least 15 hours a day as the Executive Director of Project PEARLS.  Working around the clock given that the mission is in the Philippines and the organization is based in California.
Q2:  What inspired you to start giving?
Born and raised in Metro Manila, Philippines,  I have seen poverty but when I was introduced to the slum community of Ulingan at Tondo, Manila and saw the resilience of the children and families living in extreme poverty, I was inspired to do something to help alleviate their living conditions.
Q3:  What does giving mean to you?  Why do you continue to give your time, talents, money, or more to your community?

To me giving means giving from the heart and not out of obligation or guilt; or not to receive something back or even expect something back.  Giving is not just for material things.  Giving your time, attention and affection for others is what giving is.  Giving to me is more sacrificing one's comfort zone, treasure and time to benefit others.
Q4: What would you tell others who are looking to start giving back?  Share a  piece of advice will help them get started.
Charity starts at home and all of us can start at home by being helpful and respectful of your own family.  Value your parents and siblings, and other family members, even the household help if any. And don't take anyone for granted.  But charity should not stop there.  There are so many people, organizations who are in need of help. Start in your own community.  Find out what moves your heart – may that be poverty, elderly care, animal welfare, human and civil rights, international relief, environment.
Q5:  Please share a favorite moment or story from when you volunteered or donated to an organization.
I have so many favorite stories and not all are happy or uplifting; some are depressing and upsetting but all stories helped to be a  better person.  Working in poverty, realizing their daily struggles and their resilience to those struggles, make me appreciate what I have and to share with them.
Stories of children dying from extreme malnutrition or from eating recycled food from garbage are definitely not my favorite stories but these stories made us act. Project PEARLS offers daily breakfast to children living on and off garbage.  This meal may be their only clean and healthy meal for the day and could be their life saving meal as most of them go to bed hungry and wake up hungrier.  Also, Project PEARLS built a health clinic inside the community to give easier access to free medicines for simple illnesses such as dehydration, diarrhea, stomach flu, colds and coughs, wounds, skin irritation and infections, we are be able to prevent serious illnesses and death.
My favorite stories are the success stories of our scholars.  When these scholars do better in school and they dream bigger and strive harder to attain those dreams.  We have three scholars born and raised in poverty who were recently sponsored by our partner, LitWorld to be delegates representing Philippines at the Global HerStory Summit in New York.   We have college scholars who thought they cannot even finish high school, now two are on their On-the-Job training.