Philippines was hit by two powerful cyclones in just four weeks – Vamco and Goni. These two devastating typhoons left may areas in Luzon submerged in water for days; dozens dead; millions without power and running water; and hundreds of thousands are homeless, hungry and staying in different evacuation centers without any preventable measures from getting COVID-19.
Project PEARLS is raising emergency funds to give immediate aide to communities around Luzon that are in state of calamity.
We are partnering with locals and organizations on the ground helping communities in desperate need of basic items to survive. WE NEED YOUR HELP! THEY NEED OUR HELP.
DONATE thru LAZADA by purchasing a voucher.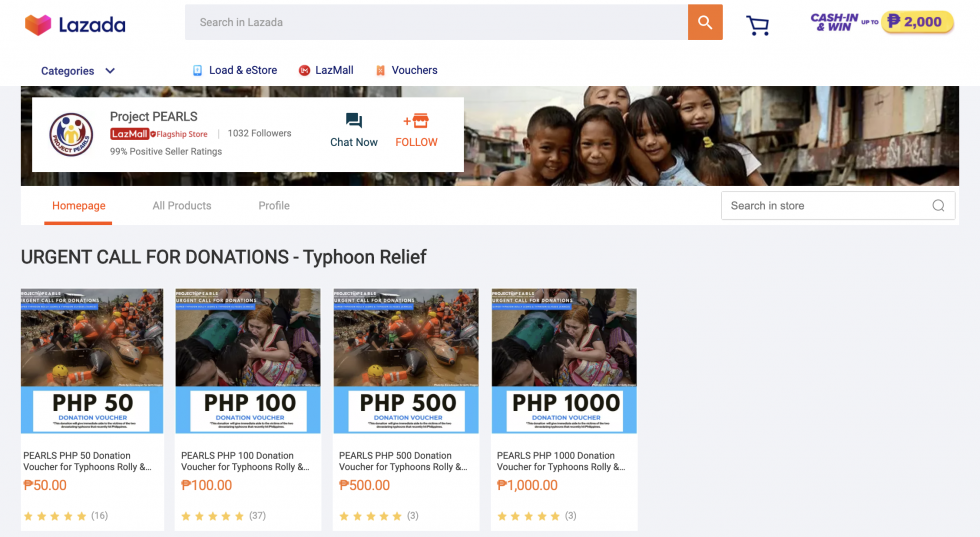 Kindly send a copy of the deposit slip/transfer transaction to [email protected], with the subject "Typhoon Donations."
THANK YOU!