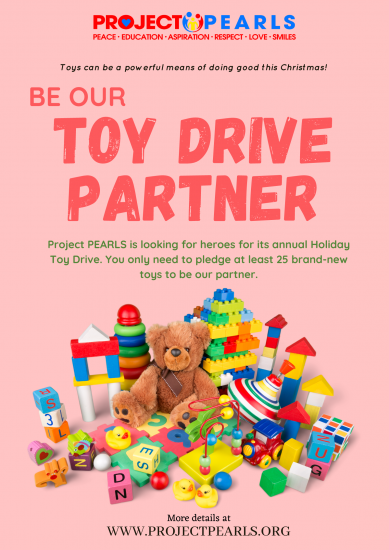 Make Christmas Magical for Kids and Teens in Need!
Most of the poor children in Metro Manila rarely have access to safe and clean toys. Most often than not, their toys were scavenged, cleaned, and played again. Food has always been the family's priority.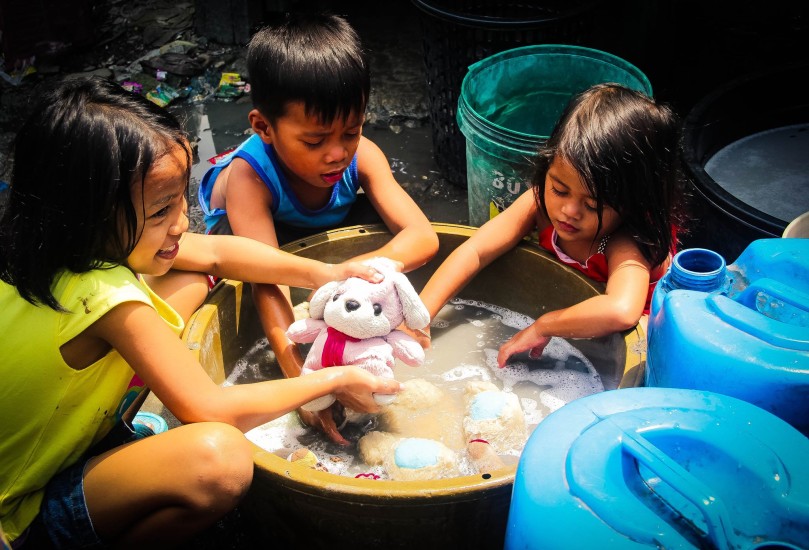 This Christmas, Project PEARLS is launching our 6th Annual Christmas Toy Drive and we are inviting YOU and your community to partner with us.

The PEARLS Annual Toy Drive provides thousands of toys to children aged Zero to Teens from different communities in Bulacan, Tondo, Naic, Botolan, and Zamboanga Sibugay. Last year, we gave out more than 5,500 toys coming from donors all over the world.

This year, we are expanding this gift-giving to the homeless children in selected areas of Metro Manila as they are also deprived not only of shelter but what these children were supposed to be doing at their age – to play.

These children also deserve the magic of Christmas; they deserve to experience the joy of unwrapping Christmas gifts and to see a NEW toy to their excitement.
Therefore, Christmas is for kids. No children should be deprived of this magical experience because they are poor. We need YOUR help!
If you have other questions on how to be our Toy Drive Partner, just send us an email at [email protected] and we will help you out!