Events
UPCOMING EVENTS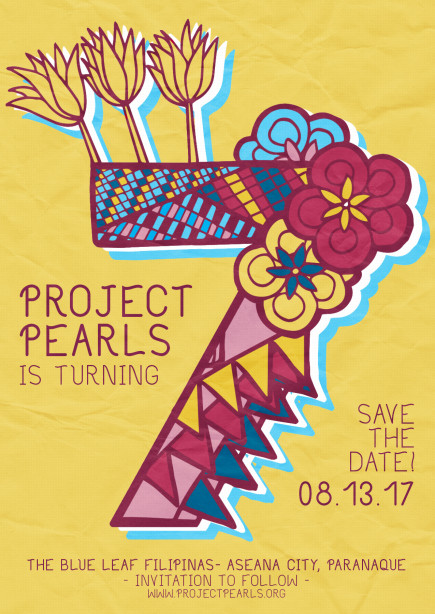 Project PEARLS turns 7!
This year, Project PEARLS will be celebrating seven years of bringing love, smiles, and hope to underprivileged children on August 13, 2017! What started as a simple advocacy has now grown into an organization with hundreds of scholars and volunteers. We thank everyone who have supported our humble mission throughout the years by volunteering, advocating and sharing on our various outreach programs!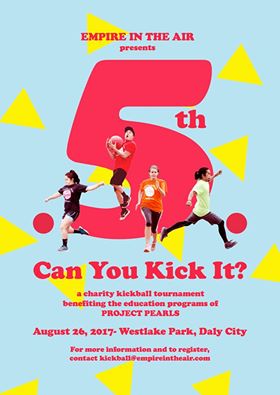 "Can You Kick It?" Year Five
Project PEARLS co-founder Francesca Mateo and Empire in the Air will be having another"Can You Kick It?" a charity kickball tournament at Westlake Park, Daly City on August 26, 2017. Now on its 5th year, it is currently and continually benefiting  our Scholarship Program.  You may send an email to the given address for more information and to register. Thank you very much Empire In The Air for the continued support!
Note:   To join, please fill out our Volunteer form. We are limiting the number of volunteers and/or groups joining us.  So please fill out the Volunteer form and our volunteer coordinator will confirm the date.   Our calendar is subject to change.   
DAILY SOUP KITCHEN
When: From Monday to Friday, 8:00 to 9:30am
Where to meet:  Shell gasoline station across Helping Land, Brgy. 105, Tondo, Manila, at 7:30am
Who to contact: Ardee Dimaranan – 0927-543-7500
SATURDAY FEEDING, BRAIN BOOSTER & WOUND CARE
When: Every Saturday, 8:00 to 10:30am
Where to meet:  Scoulla Della Gioia (Canossa Foundation's red clinic along Helping Land), Radial Road 10, Brgy. 105, Tondo, Manila, at 7:30am
Who to contact: Karen Beblañas at 0916-384-6078
SUNDAY AFTER SCHOOL PROGRAM
When: Every Sunday, 8:00 to 11:00am
Where to meet:  Isetann Recto, in front of LRT Recto Station at 6:30 to 7:00am
Who to contact: Jedda Punzalan at 0905-144-3012
Share and Enjoy